Partners

RELS Advanced Technologies is a solutions provider in the fields of Business and Technology, Software, Hardware, InfoSec, and IS; as well as Service Outsourcing and Communications Solutions.
---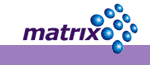 Matrix is the Leading integration an IT projects company in Formula group. Matrix is the result of the merger of five leading software companies - Forsoft, Bashan , Nikuv , A-soft and the banking division of Elron Telesoft. Matrix employs more than 1000 software professionals and provides advanced IT services to 500 of the biggest companies and organizations in Israel.
---

Yael Software & Systems has been one of the leading integration and IT project companies in Israel for more than 42 years. Yael Software & Systems numbers about 500 employees, most of whom are senior software engineers who provide solutions to a range of sectors in the market, such as banking and finance, insurance, industry and commerce, central and public government, army & defense, medicine, hi-tech and telecom.
---

One1 Software Technologies is one of Israel's leading software houses with over 1,000 customers overall and more than 500 in the enterprise knowledge applications area (ERP and CRM), the largest number in Israel. One1 is the Israeli partner of Pivotal, one of the world's leading CRM solutions.
---
Afek Systems Ltd one of Israel's leading IT and organizational consulting groups. Afek provides CRM, ERP, and other enterprise software solutions, training, and implementation in a wide variety of industries.
---

ISD - Integrated Software Development Ltd is an Israeli software company providing enterprise software tools that enables small and medium size enterprises to optimize functions such as workforce management, contact center operations and asset management.